Our service for you as a landlord
There is no charge for you to list your furnished space with us. We will promote your listing on our website as well as all major real estate websites without charge.
We handle all communication with anybody interested in your listing. This saves you time as we sift through the potential tenants to find you the one that suits your wishes. We react fast. Not only are we available for calls during our office hours we are also available on whatsapp and email.
We list furnished spaces in Duisburg, Oberhausen, Mülheim and the surrounding areas. We list furnished houses, apartments, flats and rooms from periods as short as three months to several years.
We help with:
Advice regarding furnishing
Support with calculating rent
Advice regarding current energy and tenancy laws
Consultation regarding insurance
Before you rent we:
filter potential tenants
negotiate with interested tenants
keep your details anonymous
check interested parties' credit score and solvency
offer translation and interpreter services in German, English, Spanish, Italian and Albanian
presentation your space in the best possible way
photograph your space professionally to offer representative images online
write our descriptions of your space in German and English
list your space on our own website as well as on all major real estate sites
Our service during the rental period
writing contracts
contract service
coordinating appointments for viewings
negotiating and helping with "difficult cases"
handovers and viewings
accepting and passing on payments in your absence
keeping deposits for you (according to the BGB law with interest)
key service
full service (cleaning service and organising workmen)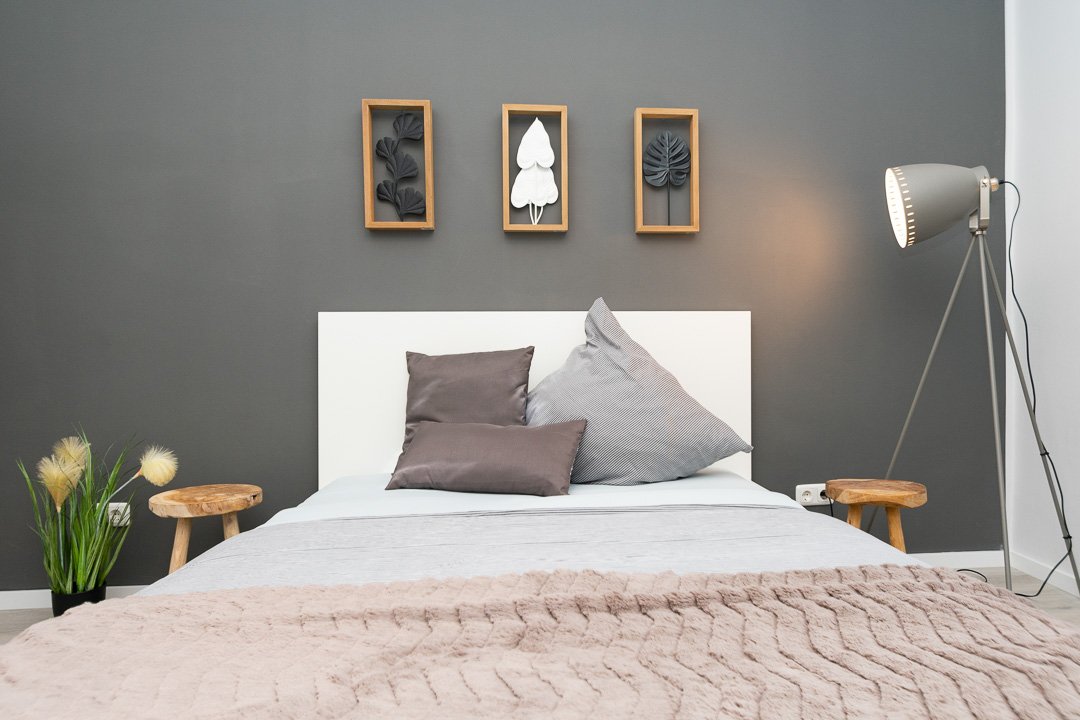 Full service
Additional services for you and your tenant
To minimise your overhead during the rental period and to make your tenant feel as comfortable as possible with you we are happy to share our large network of cleaning personnel, workmen, builders, electricians, plumbers, laundry and ironing services or any other contact you might require.
Living in a furnished apartment is often due to professional reasons. The tenants move to a foreign city and are so busy in their new job that there's little time to organise daily chores. That is when our network is very handy. As a landlord you do not have to deal with the usual questions from your tennants as they know that we will take care of things for them and your furnished space is always well maintained.
We happily assist your tenant when it comes to registering electricity, water, heat and communication services. This will make it easier for your tenant to settle in to the new environment and you don't have to think of these things at all. Please let us know what we can help you with.
Handover and viewing appointments
If an interested party would like to view your furnished space we will coordinate a viewing appointment for you. As we thoroughly filter the pool of interested people beforehand, the amount of viewing appointments will be minimal. Should you be unable to show your space yourself, we can handle the viewing for you. Just request our corresponding service.
Handovers
Handovers are important once we have found you a fitting tenant and whenever one of your tenants is moving out. During a handover the keys and deposit must be returned, the inventory must be checked, a handover protocoll signed and all the meters (electricity, gas, water) must be read and recorded. The new tenant is shown around and where necessary instructed in how to handle certain appliances or rules. We are happy to handle handovers for you, our team knows what to look out for, can help you write inventory lists and is good at instructing tenants regarding their tenant duties politely but firmly so that your furnished space is well taken care of. Our well versed and knowledgable team can answer any questions your tenant might have regarding your furnished space and the area.
Interpreter service and translations
Our competent team consists of native speakers. We speak German, English, French and Albanian.
We feel comfortable communicating with international clients and make sure that there is no language barrier. A sentence spoken in your mother tongue can make any solution simpler. A complicated sounding letter from a utility company or the house rules regarding recycling are simplified by translation.
That is what we call full service!
Key service
How can your new tenant or your handyman access your furnished space?
Of course you don't have time to sit around in your furnished space waiting for workmen or meeting a tenant. Whoever might need a key in your opinion, whether it's the cleaners, a handyman, or the new tenant we are happy to organise the handover of the keys for you. You can drop your keys off with us and we'll coordinate your apointments and hand over the keys during our office hours to the people you've chosen. This way your keys are always in safe hands and will find their way back to you once they're no longer needed.
Contractual service
Once you have agreed to a tenant we will happily write up a rental contract for you.
We'll make sure that the contract is signed by the tenant quickly and we'll get it to you via email.
Our rental agreement contains a handover protocoll and where needed a user agreement for the internet connection. All parts of the agreement will of course be signed by both you and the tenant.